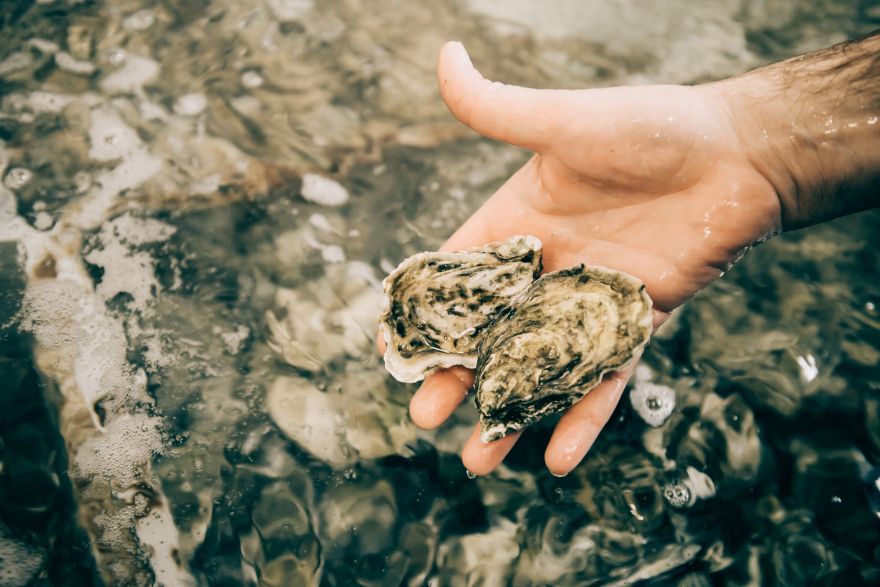 Do you fancy an oyster gourmet trip? From France to Ireland to the Netherlands ... across the Atlantic Ocean. With us it is possible! In the bistro. But of course also for your home. We will put together the right selection for you.
Between five and nine different types of fresh oysters are "stored" in our cool salt water basin.
Krystale
Fines de Claire
Gillardeau
Belon
Tsarskaya
Sylter Royal
Maldoner wild oyster
Pink Oyster
Oysri
In our bistro you will be served with the perfect wines, prosecchi and champagne!
Our team will be happy to advise you!