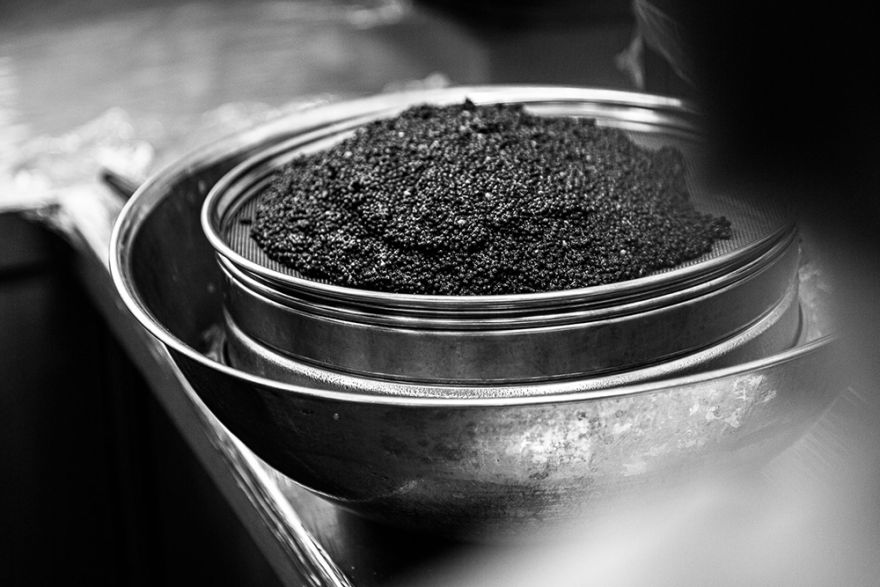 We are Austria's first real sturgeon caviar producer and we are very proud of this. Worldwide, there are only around 30 sturgeon farmers. Our sturgeons need approximately 14 - 16 years until they are ready for the harvest. Until then the animals are allowed to live in our fish farms in Salzburg and Bavaria in a perfect environment and grow slowly. We give them the time they need, that is our philosophy!
Grüll's Sturgeon Caviar is available hand-packed in the following quantities:
10 grams
30 grams
50 grams
125 grams
250 grams
500 grams
1000 grams
The caviar can of course be found at our shop in Grödig and we also ship worldwide using special cooling logistics.
The caviar of the White Albino Sturgeon is one of the most expensive and exclusive foods in the world. We managed to breed this very rare species of sturgeon. The caviar however, is only available upon specific customer order!
The ProSiebenSat1 Media Group broadcast a report in Galileo about us and our white caviar. The spot can be reached under the following link:
https://www.prosieben.at/tv/galileo/videos/558-die-teuersten-lebensmittel-der-welt-clip
Our products "Trottarga" and "Strottarga" consist of dehydrated, salted caviar ground to a fine powder. Trottarga is made from trout, Strottarga Nero from sturgeon - a worldwide novelty. It can be used for the refinement of numerous dishes, both fish and meat. Alongside for pasta lovers the product represents a welcome change. Exclusive and unique.
We also obtain the exclusive roe from some freshwater fish.
Overview aboout Grülls-Kaviar-product range:
Sturgeon caviar
Albino sturgeon caviar (only on order)
Trout caviar
Char caviar
Renken caviar
Trottarga
Stottarga
Strottarga Bianca(with gold leaf, only on order)
We will be happy to advise you and are guaranteed to find the right experience for you!