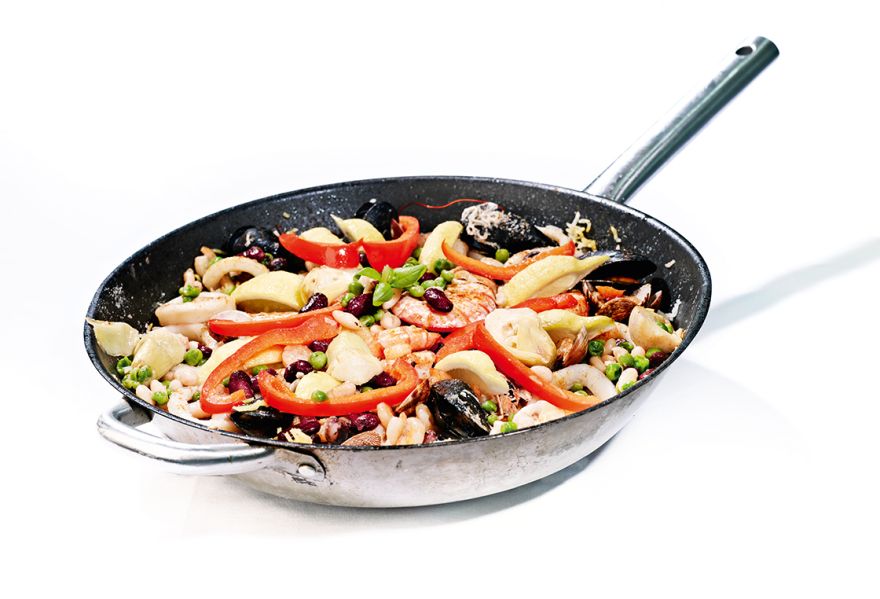 Ingredients for 4 persons:
1 l fish stock, 500 g long grain rice, 8 mussels, 8 prawns, 16 vongoles, 1 squid U5, 2 sea or striped bass fillets, 2 Argentine red prawns, 150 g shrimp (90/120), 200 g peas, 100 g red beans, 1 red pepper, 200 g artichoke hearts, 1 untreated lemon, 0.2 g saffron, turmeric, 1 clove of garlic, salt, pepper
Preparation
Put the rice in a pan, cover with the stock, season with saffron, turmeric, salt and pepper and reduce. Repeat this process once, place all the inserts on the rice and let stand covered for 20-30 minutes. Check the grain of rice for firmness and add the stock if necessary.
TIP
Be sure to serve the paella mascarino in the frying pan